RAMJAM RADIO – Where the Sun Always Shines
Click here for sound http://88.208.237.39:8000
We are a London-based internet radio station with the backgrounds of a Sound-System culture and a heart for the people. Ramjam Radio might represent the soundtrack of your life if your favourite styles are such as Reggae, Soul, Jazz, HipHop, R & B, Soca, Ska, Gospel, Funk, Soulful House, Drum & Bass or many more! Read more about Ramjam….
To personalise your listening options, click right here.  Enjoy Ramjam Radio!
.
.
Broadcast on Ramjam Radio – Where The Sun Always Shines from your own home. You don`t need to be experienced but you do need to be committed to our listeners. If you have MOBO (music of black origin) and you would like to share it with us, please make contact.
.
.
__________________________________________________________________________________________
The Back To Class project: All-Star Tribute to Curtis Mayfield  benefits public schools!
One good thing about music: When it hits you feel no pain. Another good thing: Music heals and it can and should be used to help! Motown drummer Drew Schulz (picture centre) has launched a series of music featuring Motown legends with 50% of profits benefiting public school music programs. Based in Detroit, US, it is now going to branch out nationwide for the first time with the release of a tribute single to Curtis Mayfield & The Impressions on October 17th. The A- and B-side single features The Impressions' lead singer Reginald Torian Sr (picture right), Lee Goodness of Curtis Mayfield's longtime touring band, and Cecil Jones from the Chicago Black Ensemble Theater's production of "The Story Of Curtis Mayfield (picture left).

We at Ramjam think this is a great project to support! You can read all about it as you click HERE. And of course we will make sure to introduce the single to you on air as soon as possible!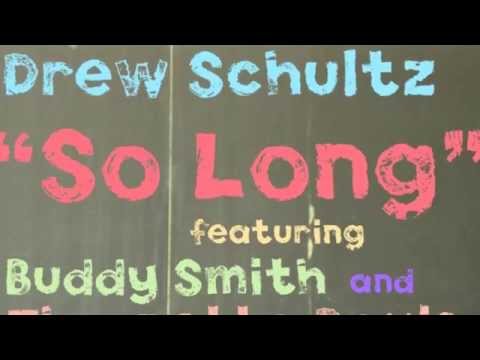 You`re invited to interact with us!
Ramjam Radio -Where the Sun Always Shines- is a station run by people for people. We`d love to hear from our listeners. We`d love you to join us in the social media or in our chat room. Here`s a little overview for you:
►
Any time our DJs are live on air you can meet them along with other Ramjammers in our very own
chat room
with a friendly atmosphere. All you have to do is click on out "Ramjam Chat Room" icon that you can see in our left sidebar, register with your e-mail, and here you go! We`re looking forward to welcome you there.
Skype

Find us, add us and be welcome to chat with our DJs! Our Skype-name is "Ramjamradio". We are online in Skype when the Skype cloud logo (right under Ramjam Chat Room) is green. This will mostly be the case during Frankly Speaking on Thursdays 10 pm to 12 midnight and the Sunday T Vinyl Soul Show Sundays 3-5 pm. DJ Glen T welcomes you to even give him a live call during his shows, so don´t hesitate!

Facebook

Surfing on any of our pages on www.ramjamradio.com you will always see the "F" button on the left top of our page. Click on it, and you can see our Facebook Slider opening with the latest postings on our Fanpage, updating immediately whenever there is a new post. So you always know what`s going on even without having to log into your Facebook account. Ah yes, and one more thing: If you like our Facebook Fan page, please LIKE it Bless!!

If you are logged into your Facebook account during our live shows you will find some of our DJs such as DJ Glen T in FB online and ready to chat with you.

If you want to get even more interactive and see interesting info, news and updates on Ramjam Radio in Facebook, you are most welcome to join our Facebook Group "Ramjam Radio Community" with a variety of postings on events, artists, our live programme and the option for you to interact with Ramjammers by writing comments or sharing your links.

Twitter

Our Twitter Account is very active. Live shows as well as the latest news are announced, you are always kept up-to-date with what`s happening in advance or at the time when it is happening, we are connected to artists, promoters and other people in the music biz – but most of all we would like to connect up to people like YOU! So if you have a Twitter account find us, follow us and make contact @Ramjamradio.

You don´t need a Twitter account to follow up our Tweets right here right now: Click on our Twitter Slider button with the "t", right below the Facebook Slider on the left top of any of our webpages. You will see our latest Tweets opening, and any time they are updated you will see it immediately.
.
.
.
__________________________________________________________________________________________
Ramjam`s logo looking good on Lawn Bowls Jamaica suit
The KNCC 4s Carnival on the Green: Read all about this unique Lawn Bowls & Caribbean Vibes Event which took place in Glasgow on the 28th of June here.
WOW! We are proud to announce that Ramjam`s Logo is on the Lawn Bowls Team Jamaica`s official kit 2014! Have a look!
__________________________________________________________________________________________
"I believe there's a calling for all of us. I know that every human being has value and purpose. The real work of our lives is to become aware. And awakened. To answer the call." 




― 

Oprah Winfrey
.
.
.
MUSIC-VIDEOPLAYER: To watch & listen just choose a goodie. It`s continously updated with new interesting videos, so keep checking! To turn the player around and see the full library, use the "open library" button. If you can`t see the player, please install Flash Player plugin.
____________________________________________________________________________________________
 ____________________________________________________________________________________________                            
Issue 54 for July-August 2014 features news reviews and interviews with Eddie Levert (O'Jays), Norman Jay MBE and Vladimir Cetkar